Communications
JONAH Communications Team
The JONAH Communications Team strives to keep JONAH members and the general public aware of the JONAH mission, events, activities, and need for sustainable support.  Our 2017-2018 goals include:
Maintain, enhance, and expand the JONAH website.
Spread the word about events by updating JONAH's Calendar of Events, website, and other social media.
Publish the JONAH Journal in even-numbered months.
Send out e-blasts with information as needed.
Meet JONAH's New Communications Intern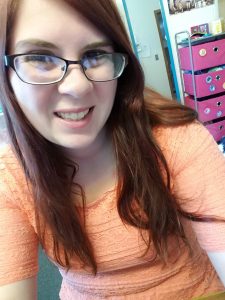 Hello! My name is Lindsey Lecheler, and I am the new JONAH communications intern for this spring! I am currently studying creative writing with a minor in psychology at UWEC, and have plans to graduate this May. I have a rather artistic side, so in my free time you will often find me working on personal writing pieces, practicing drawing, and yes, sometimes partaking in the occasional TV show binge. Writing and English in general have always had a special place in my heart, and I am just as passionate about them now as I was when I was filling countless notebooks with story ideas at age 11. This love for it, I think, comes from my innate love of people and their stories. Fictional or not, written, oral, or in song, I think stories have the ability to express, persuade, and enhance peoples understanding of each other and themselves. Because of this, I want to improve my writing and hopefully be able to use it to make a difference to others. I'm incredibly happy that this opportunity starts with JONAH. I look forward to meeting, working with and learning from all of you!