Housing for Everyone: Part 1
Join us to learn about local issues in housing and homelessness in Eau Claire County, and how we can support safe, affordable housing for all. While this forum continues the discussion from Matthew Desmond's book Evicted, you need not have read the book to participate. Join us as we hear from representatives of local organizations and agencies who work on housing and homelessness issues in Eau Claire. Learn how you can become involved in helping everyone in our community find safe, affordable housing for themselves and their families.
Date: Monday, Feb. 26
Time: 6:30-8:00 PM
Location: First Congregational UCC, 310 Broadway Street, Eau Claire, WI
Contact: Paul Savides, 715-875-4203, psavides@wwt.net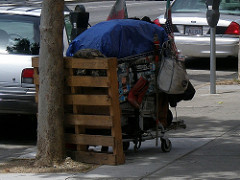 Join in a discussion including representatives from Western Dairyland, the Eau Claire County Housing Authority, Smile House, PORCH, the Eau Claire County Health Department, and more!