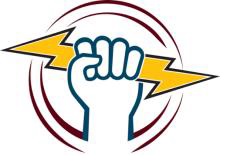 A Community Conversation:
Reentry and Recovery Peer Support after Incarceration, Homelessness, or Inpatient Treatment
Come join fellow community members in a conversation about how it would look to have individuals returning to the community from jail, homelessness, or inpatient treatment be supported by peers who have been through those
very same obstacles. We are seeking input from stakeholders of all types; including, but not limited to, criminal justice and substance use professionals, mental health workers, family members of those who have
been impacted, and of course people with first hand lived experience to identify reentry needs specific to our community. This event is open to the public and anyone with an interest in reentry is encouraged to join.
We will be discussing issues specific to Dunn County and using your input to develop our Reentry Peer Support training curriculum.
Date to be determined
at L.E Phillips Public Library
This event is free to the public, but space is limited so please RSVP
First Come, First Served
Register at www.grassrootspower.org/event/menomonie-rps-listening/
Please contact Sarah Ferber at sarah@grassrootspower.org for further questions.
This project was funded by a grant from the Mayo Clinic Health System Hometown Health Grant