Recently, Sarah Ferber became the new Chippewa Valley EXPO Organizer. To get to know her better, we asked her some questions about her interest in EXPO, future plans for the group, social justice, and more. You can read Sarah's responses below.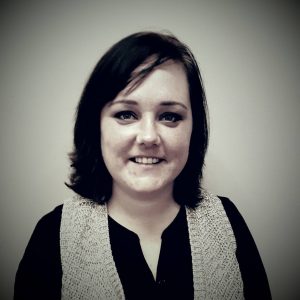 What interests you most about leading the EXPO group?
I am interested in helping other formerly incarcerated individuals find their voice and become engaged in our community. I believe a leading deterrent to recidivism is civic engagement and investment in the greater community. My motto is "Our strength is in our story; our power is in our people." I look forward to walking with others in their journey, to offer support, and to help them be the best versions of themselves.
How will you be spending your first months as the EXPO Leader?
I will spend my first months as the Chippewa Valley EXPO Organizer performing one-on-ones with JONAH leaders, community leaders, and formerly incarcerated individuals. There is great power in relationship building.
My immediate focus in EXPO is to build membership. We currently have 5 active members and I would like to see this number double or even triple within the next year. I became invested in EXPO through sharing my story at several community events for various organizations. I will organize opportunities for new EXPO members to also share their stories.
What are the top issues facing people in the EXPO group?
The number of participants allowed into treatments courts was recently reduced in both AIM and Drug Courts. Many of the current EXPO members were/are participants in one of our four treatments courts in Eau Claire, and know first-hand how important treatment courts are in building a foundation for a better life. We want to see the treatment courts expand and grow, not decrease in availability.
Reentry barriers that EXPO's face include a lack of access to affordable housing in decent neighborhoods, mental health and AODA services, and gainful employment that pays a living wage. In order for a person to be successful in reentering the community, we need to address and reduce some of these barriers. As membership grows, we will be able to identify additional issues.
How do you envision the future of the EXPO group?
I envision EXPO leading the change in the narrative around incarceration. I feel that those of who have successfully transitioned, or are in the process of transitioning, need to be visible to the greater community. Most of what we hear and see in the media revolves around individuals getting charges, but rarely do we see success stories. I hope to see EXPO lead the way in finding alternatives to addressing the meth epidemic that plagues the Chippewa Valley. It was stated by the Eau Claire County Sheriff's Department the we "can't arrest our way out of this problem" so it is clear that new ideas are necessary to make an impact. Most importantly I envision EXPO offering peer support to individuals who are reentering our community from jail or prison.  I would like EXPO to be the first thing someone thinks of when trying to find support for a person who is formerly incarcerated.  We have all lived through the struggles related to incarceration, probation/parole, and reentry which makes us the best group to walk with others while they navigate these things.
Do you have a favorite social justice book or video you want to recommend?
https://www.ted.com/talks/johann_hari_everything_you_think_you_know_about_addiction_is_wrong?language=en
This is the TED Talk by Johann Hari which discusses a new way to look at and address addiction. When I first watched this, it truly hit home. I can directly relate it to how my involvement in JONAH and EXPO has created a new community for me to replace my old lifestyle. Without the support of this new community, I would not be in the position to help others like I am today.
How do you like to spend your free time?
I spend my free time with my two sons, CJ – 16 and Chace – 13, and with our puppy Loki. My children are growing up fast and I cherish every moment with them!
What else do you want the JONAH membership to know about you?
I am a full-time social work student at UWEC. With my BSW I want to focus on advocating for criminal justice reform policy on the macro level. I plan to continue on to graduate school to obtain my MSW shortly after completing the BSW program. I also work as a part time peer support at Grassroots Peer Run Respite in Menomonie, WI. This position allows me to provide direct support to individuals who are experiencing a substance abuse or mental health crisis.