In the interest of getting to better know Brandon Buchanan, JONAH's new Organizer, we asked him to tell us a little bit about himself, his hobbies, his interest in JONAH and social justice in general, and more. You can read Brandon's responses below.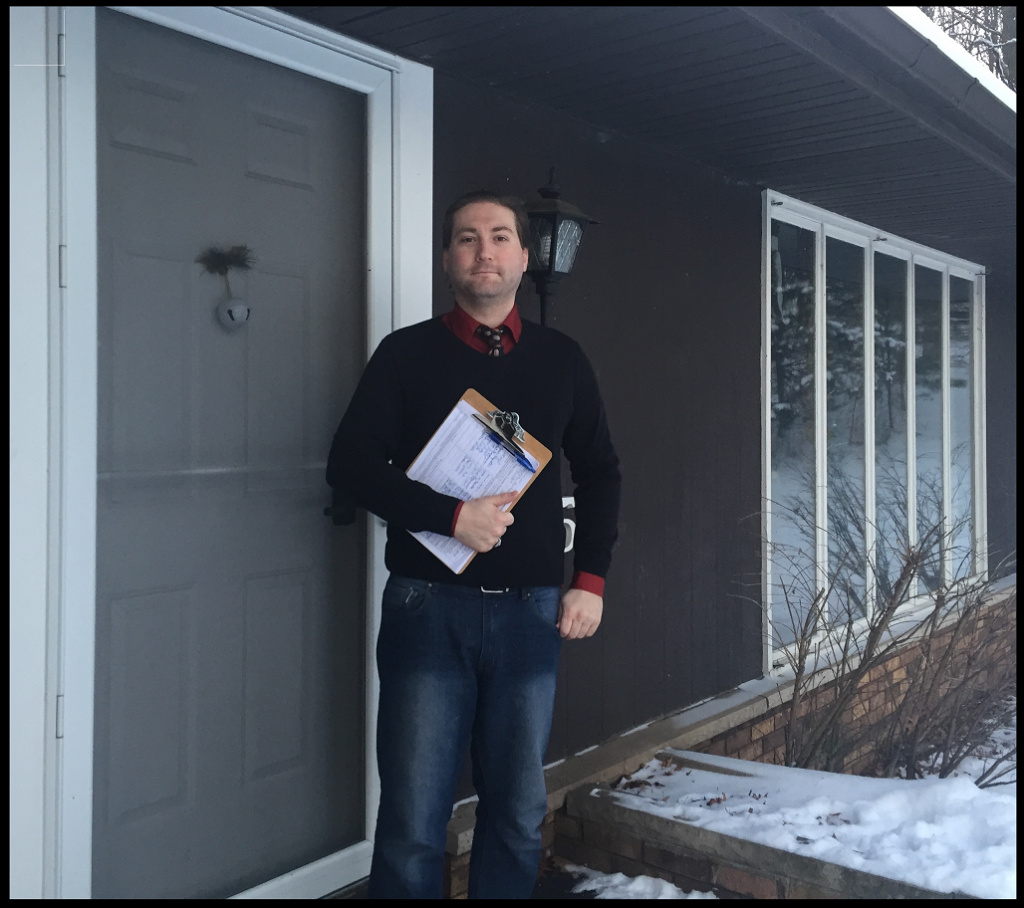 Why are you interested in being the JONAH Organizer?
For anyone who knows me, social justice and political activism is really my heart's calling.
JONAH in on the forefront of issues that I care deeply about and have fought for over the past 10
years. And while I'm proud of all we've accomplished in Eau Claire, we still have a lot of work
to do in the Chippewa Valley. I can think of nowhere I'd rather be than on the frontline with
JONAH.
Discuss your past organizing experiences. Which of these did you enjoy the most?
In 2006, I was first elected to the Eau Claire City Council at the age of 23. I served 2 terms
before leaving Eau Claire to attend law school at Marquette. This year I was elected to County
Board and appointed to the Judiciary and Law Committee. In the past 10 years I've worked on
numerous political campaigns, from managing John Manydeeds' judicial campaign to helping
reelect President Obama in 2012.
Every day I take joy in how Eau Claire has changed over these past 10 years. Downtown projects
that we supported on City Council helped create the atmosphere that allowed for Confluence, the
Oxbow, and the Lismore. We've proved the critics wrong who said Eau Claire is too small or
otherwise couldn't sustain a growing and vibrant downtown. I'm proud Eau Claire is becoming
nationally recognized as one of the top places to live. Now we need to make sure that Eau
Claire's quality of life is accessible to everyone.
How will you be spending your first months as the JONAH Organizer?
There is a lot structurally I am still learning about JONAH. My plan is to spend the rest of 2016
attending task force meeting and having as many one-on-ones as I can so that I can better learn
the organization and to hear from you on what you see as our top priorities for 2017. I'll also be
attending a national new staff training in December.
What community issues do you see as priority issues?
Continuing our work on criminal justice reform is of paramount importance. Also, in light of all
the heated rhetoric this presidential cycle around immigrants and the Muslim community, we
must actively work to make sure that all people here feel welcome and valued. And finally on a
broader note, while I am not embarrassed by my own faith, I am often embarrassed by the
national discourse around what it typically means to be a person of faith in the political sphere. I
think locally JONAH could have a powerful role in changing that discourse so that faith in
politics doesn't just mean what we hear out of folks like John Hagee and Jerry Falwell Jr.
How do you envision the future of JONAH?
What attracted me to JONAH and where I see we can have a meaningful impact is through our
public advocacy and leadership training. JONAH brings a moral voice to the table on any issue
we take up, and we have some of the most dedicated people in this community to work on those
issues. We are able to be effective because JONAH puts a premium on relationship building and
giving individuals the tools they need to be stronger individuals. The more 'on-ramps' we have
to bring people into our organization, the better we will be able to carry out our mission.
Do you have a favorite social justice book or video you want to recommend?
While not directly a social justice book, I would highly recommend The Political Brain by Dr.
Drew Westen. One of the fascinating parts of this book shows how the human brain often
processes undesirable information that is contrary to one's beliefs. If we craft our arguments the
wrong way, we can actually further reinforce those beliefs we are seeking to change. That has a
profound impact on how do advocacy.
How do you like to spend your free time?
I like playing more complicated Settlers of Catan style board games and card games. So far I've
played 11 of the top 20 games listed on BoardGameGeek.com. For the past couple of years I've
had a pretty regular gaming group where we play a story-based card game from the Lord of the
Rings. I'm a big fan of sci-fi and fantasy. My favorite movie is currently Guardians of the
Galaxy. I enjoy watching shows like Buffy the Vampire Slayer, the Flash, and Supergirl.
What else do you want the JONAH membership to know about you?
One thing I would like you to know is that if you're reading this and we haven't had a chance
to meet yet, I'd like to schedule a one-on-one and see what your vision is for JONAH, where you think we can do the most good in this community. Please email me to schedule a meeting time at: buchanan.Brandon.M@gmail.com.